Spanish Rose Petals Jam Ice Cream Dessert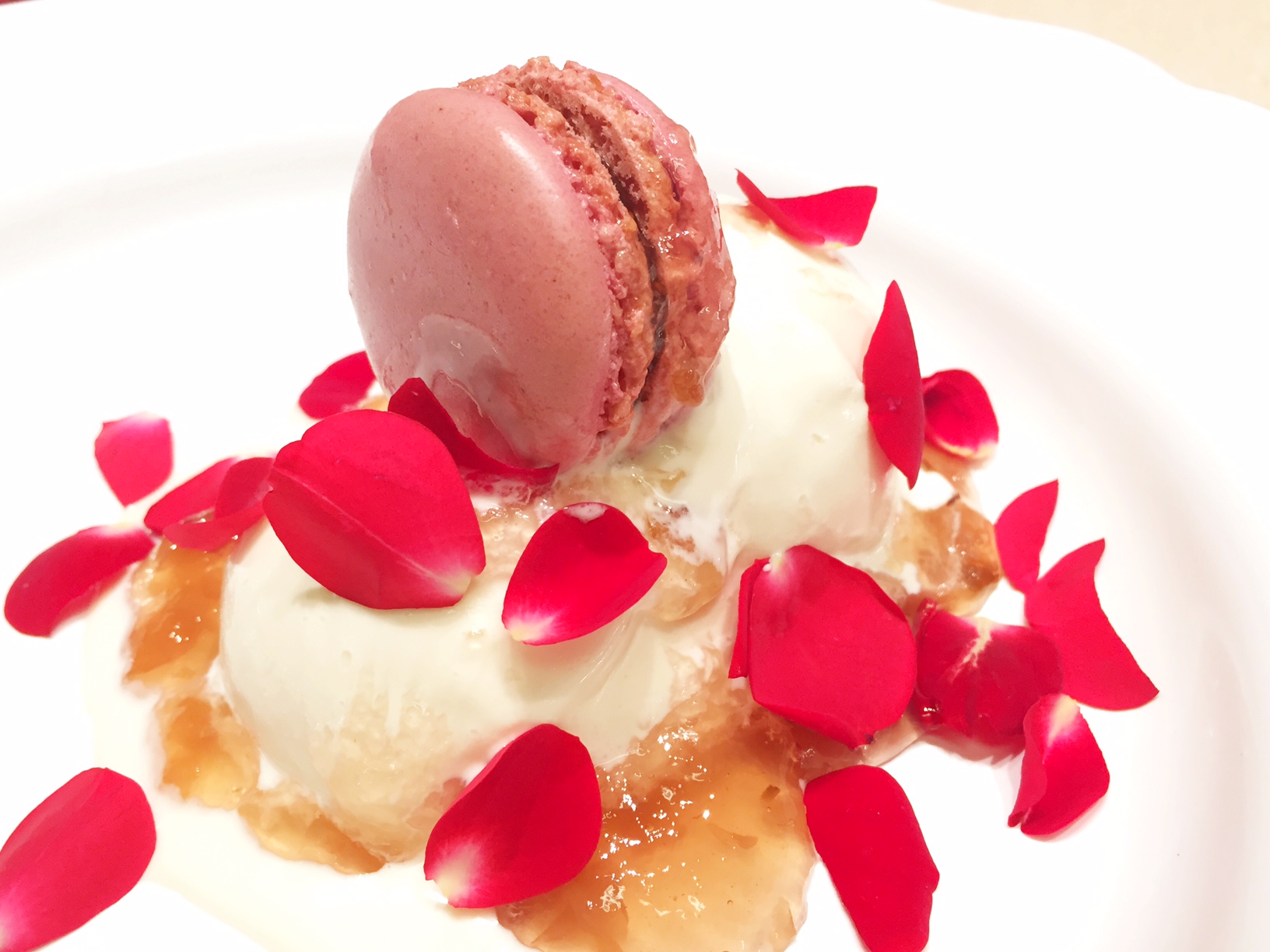 If there was one word to describe Spain, it would be passionate.  Within the untamed beauty of its countryside and coasts, the country and its people vibrate with life and energy.  I immediately fell in love with Spain when I traveled there for the first time, especially with a little town called San Sabastian.  I remember one day as I was exploring its narrow streets looking for ice cream, I looked up and seen many rose plants hanging from the residents balconies.  I couldn't help but notice the roses added life to the old buildings.  Inspired by that memory and passion is how I decided to enjoy my dessert tonight with Spanish Rose Petals Jam
Just like those rose plants in Spain that added life to the buildings, the Rose Petals Jam by Try the World, added flavor to my plain vanilla ice cream.  The jam is also delicious with toast and served with cheese, but it's amazing with ice cream and berries.
Spanish Rose Petals Jam Ice Cream Dessert
Ingredients
Your favorite vanilla ice cream
P.LISTO, floral jams, made in Spain
Your favorite berries, I used rasberries
Instructions
Get 2 scoops of ice cream and add to cup or bowl.
Drizzle two tablespoons of rose petals jam on ice cream.
Add your favorite berries, then add rose petals for decoration.
Provecho!
1